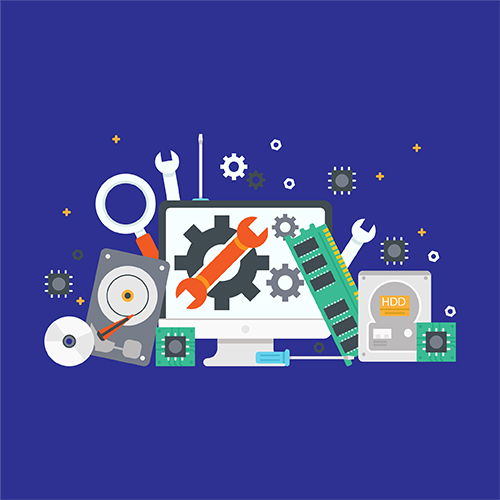 DTech System established in 2007, focuses on Computer Hardware, Network, security surveillance solution, Sales-Service-AMC. The fundamental objective of the organization is to supply, install and support high quality, cost effective business solutions to our customers with 100% success.
DTech System has made a considerable investment in training technical staff to impart expert advice to assist you to choose the most suitable networking technology and expert support in order to ensure that your system runs smoothly.
Our specialized Team Members are from hardcore IT background, having substantial experience by virtue of working several years in the concerned fields.DTech System is focused on customer service and satisfaction. From the owners to the engineers, sales staff and administration, our goal is to create strong long term relationships with our customers, providing information technology services and solutions designed specifically to fit your needs like Sales, Services and AMC.
We have started developing the Customized Software Application in the year 2008. We diversified into other areas such as web site designing, development, domain registration and web hosting from 2009. Such a growth puts us firmly on the path of achieving our goal to emerge as a global organization.